★InaRio Exhibition★ ~kArnAkAtA sellection~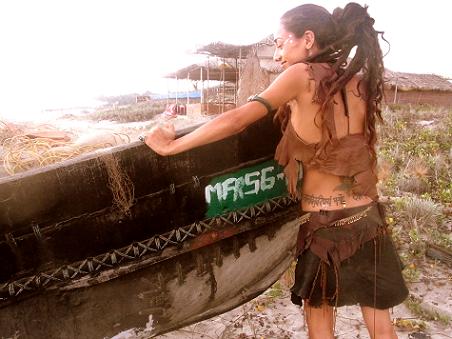 7 / 8(fri)  9(sat) 10(sun)
15:00~22:00
@One Kitchen: 四谷→
http://onekitchen.jp/blog/?page_id=150

昔から植林の件などなど、でお世話になっている友人が手造りした素敵な空間; 
キッチン付のギャラリーで、
旅から持ち帰ってきた新コレクションや、植物衣装の展示・販売ほか、
インドで集めてきた素材(アクセサリー類など..)の販売と、
それらをお洋服に付けるワークショップや、スライドショー、
植物衣装との、ダンスショー、、etc......
色々やってみようと思ってます♪
詳しくはまた、近日中にお知らせしますね!
On 7 / 8(fri) 9(sat) 10(sun) From 15:00 to 22:00
@ One Kitchen: YOTSUYA TOKYO → http://onekitchen.jp/blog/?page_id=150.
★202 South wing araki-chou, 2-26 Araki-chou Shinjiku-ku Tokyo★
Hello................
I'm having an exhibition at a Gallery with Kitchen
This beautiful space was designed and hand built by a dear friend who has been planting trees in Borneo sponsored by the profits of InaRio and many other friends.
We will be displaying and selling my New Collection of costumes made of plants and many other items I've collected on my recent travels
With lots of materials and jewelry brought back from India for sale, I will be running a workshop on how to accessorize and add them to your clothes and costumes
We are putting on a Dance fashion show with the Plant Costumes, some slideshows and lots of new things we are experimenting with : )
Will be bringing you more details soon…..
xxx